PRIME ARVERNE QUEENS LAND DEVELOPMENT SITE FOR SALE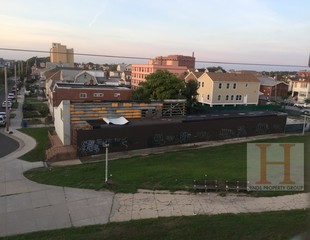 Location:
Arverne
311 Beach 67th & 306 Beach 68th St.
TWO Adjoined Lots
Total 12,550 Buildable Sq. Ft
Previously Approved Plans
Approved Water, Sewer, & Utilities In Place
Location:
Seated adjacent to The Tides, Arverne By The Sea's final luxury condo phase are 311 Beach 67th & 306 Beach 68th Street, conveniently located, only 3 blocks from New York City's newest, 140M redeveloped beach and boardwalk, complete with parks and surf school, anchored by the Arverne By the Sea Retail Plaza, and Beach 67th St. A Express station. Further area conveniences include the highly rated Stop & Shop Super Market, Rockaway YMCA, NYC Ferry service to Manhattan and easy access to JFK Airport.
Property Description:
Combined/double lots affronting unobstructed Kohlreiter Square, an 8.6-acre public green space with direct access to the Arverne By the Sea Retail Transit Plaza and Beach 67th St. subway station. Combined, these parcels offer boundless architectural potential, for example separate/flow-thru street access.
Opportunity:
The Rockaway's are flourishing as millennial, active boomers and professional families have come to enjoy what has now become a commuters dream for year-round coastal living. Arverne is the epicenter of this thriving new community.
Primed for further transit-oriented luxury residential development - Or to house your custom built vision, is The Rockaway's most viable land development parcel, mere feet away from rail and surface transit, shopping, dining, and New York City's newest beach and boardwalk. With the near addition of The Tides, 880 new luxury condominiums over retail, the further increase to area value is certain to make this acquisition a particularly well-timed investment.
Features:
Electricity/Power, Irrigation, Water, Telephone, Cable, Gas
Primary Property Type: Multifamily
Property Sub-type: Duplex/Triplex/Fourplex
Front Footage: 200
Depth Footage: TOTAL 55.75'
Block Number: 15915
Lot Size: 11,150 SF
Lot Number: 24
Zoning: R5A, R5
INQUIRIES: CONTACT HINDS NYC
NEWTON HINDS III EXCLUSIVE BROKER
646-470-4141 (o) 347-674-4637 ~
347-MR-HINDS
(m)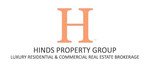 311 Beach 67th Street
306 Beach 68th Street
Arverne , NY 11692
View Map
Agent Name:
Newton Hinds III
Broker:
Hinds Property Group
All information in this site is deemed reliable but is not guaranteed and is subject to change